Articles about Fred Scott

New CD "Cool Mood Now" reviewed in April 2010 issue of Jazz Inside Magazine (Page 80)
Have no dread with Fred Scott and his Trio! These unassum,ing, understated, homemade handymen can do it all, more than living up the unadorned promise of the CD cover and title.
"Cool Mood Now" set the tone and the coolness pervades all the way through all nine tracks…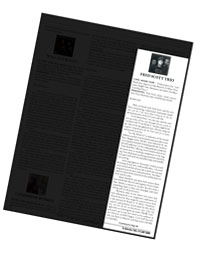 Featured in an interview on website All About Jazz - allaboutjazz.com
I'm a percussionist and pianist and have been studying music for many years. God has given me the gift to sing a little bit. And the compassion to learn...read more

Letter from Crickett Varner of Radio Station - The Sounds of New Orleans WWOZ 90.7 - " Thank you very much for the fantastic album "Tropicool"... I am extremely pleased to have it in my collection and to be able to offer it to my listeners. Upon return to New Orleans,…"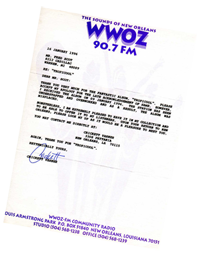 Featured in SEMJA Review - For a more Laid Back feel readers may want to try the Cool Mood Trio's release "Soul Portraits"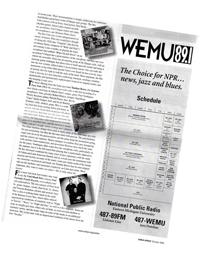 Article Featuring Aboriginal Percussion Choir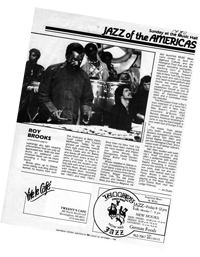 From RadioDirectX - Promoting Music Worldwide
David Font - FM107.1
" Always great to promote overseas artists... Sounds great, look forward to receiving new CD's down the track "
George - Norfolk Island Administration
" I enjoy this album. The name says it all! Hasn't had much airplay with us yet but will at the right time. Great 3 piece sound - George "
H.P. van Wijnbergen - Radio Assen FM
"Dear Fred Scott , It pleases me to inform you about the tracks of the cd Soul Portraits which have been played on my radio show, broadcasted on Radio Assen FM in Holland. This is because I do appreciate the music very much. Also by some reactions I got from the listeners. The next time I`d like to spend more time and I`ll present a Jazz Profile (about 1 hour) with a great variety of your music. ... I like to present broad musical image of the musician, to my listeners. Sincerely, H.P.van WIjnbergen Producer/presentator 'Jazz Profile' every Monday night 20.00 – 21.00 p.m. (GMT) 'Live Radio Stream' : www.assenfm.nl "
Murat Kasap - Radyo SDU
"Thank you very much for your promo. We introduced your promo CD with your history and announced your internet details at Radyo SDU and planning a new program which is including your promo at national radio TRT. Thank you again and may it be easy and good luck… Murat Kasap Radyo SDU, Turkiye http://radyotv.sdu.edu.tr "
Harold Ellison - Shoalhaven Community Radio Inc.
"What a great album. I've already started playing tracks on air. The only problem is, there are SO MANY really good tracks that it is hard to choose which ones to play. Well done! All the best, Harold Ellison "The Jazz Cafe" TripleU-FM Nowra, New South Wales "